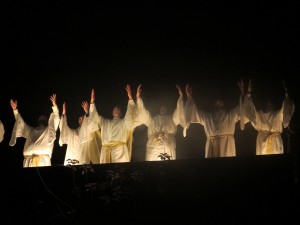 Journey to Bethlehem
November 30-December 4. 2017

If you reserved tickets and can't make it, please call 540-999-5226 to let us know, so we can share those spots with those on the waiting list.
Journeys leave 10 minutes apart, are wheelchair accessible and last approximately 50 minutes.
Welcome to Journey to Bethlehem, located in New Market, Virginia! Please enjoy browsing our pictures on this website as well as our brief trailer at YouTube.
Ticket reservations are strongly suggested! Limited walk-ins will be accommodated but may require a significant wait.
Please arrive 25 minutes before your journey time. Enjoy beautiful Christmas music while you wait.
Packaged for you with love by the New Market Seventh-day Adventist Church.
You can also connect with us and stay updated through our FaceBook page.
Call 540-999-5226 if you have questions.